2015 is already seeing a lot of beautiful, comfy, and sexy trends in sleepwear, including the NightLift collection. To celebrate this year's nightly fashion thus far, here are the latest in the hottest things to wear to bed (besides the NightLift of course)!
Rompers and Jumpsuits
Nowadays, owning a romper or a jumpsuit has become a fashion must. These closet staples are casual and comfy, so why not adapt them for the nighttime? The PJs below are just some examples of the rompers and jumpsuits that have become a huge trend throughout sleepwear this year. Plus that gray jumper would look pretty great with a NightLift underneath!
Vintage Flair
There's something so sexy and classic about the silk and lace of vintage sleepwear. Whether a subtle touches or on the nose throwback, vintage elements add a sense of luxe to your nighttime closet. Even a little bit of lace can make a luxurious difference, like in the NightLift collection!
Sheer Fabrics
There's an air of subtle sensuality that comes with a sheer fabric that provides a certain allure and mystique to your nightwear. The touches of sheer fabric on in the NightLift show how alluring just a hint of skin can look.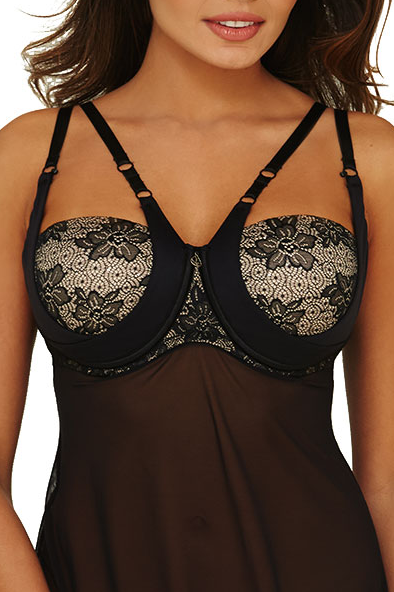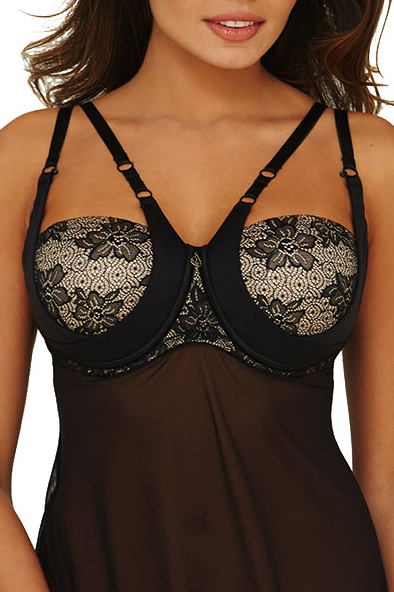 Joggers and Harem Pants
Joggers and harem style sweats create a soft and effortless cool that helps take your lingerie and sleepwear from PJs to nightly couture. Plus, imagine how great any of these free-spirited options would look if they were paired with a NightLift bra or cami!
Fun Prints
From big florals to tribal prints to polkadots, fun and girly patterns are a big hit in sleepwear this year. Think about how well these sets would look with the addition of a NightLift bra!
Strappy and Edgy
Pretty and delicate with a sexy cool, strappy and edgy sleepwear is all over the place lately. Even the NightLift Collection has a modern edge to it, that keeps the style a unique and fashion forward must in every nightly closet.
Short-Shorts and Ruffles
Fun, flirty, and feminine, shortie's are a great way to accentuate curves and legs, and can mix and match with anything! Any of these shorties would pair perfectly with a NightLift bra for a beautifully comfortable sleep.
The 2015 sleepwear trends are definitely a sensual, fun, and comfy way to get to sleep, but there is only one collection that protects your breasts at night, and that's NightLift!